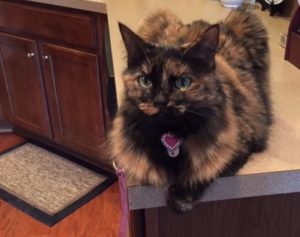 I have trusted my cat Ayse to Kelly Bolz of Kelly's Pet Healing and Care for several years now, and there's no one else I'd want to leave her with!  In addition to feeding her and scooping her litter boxes, Kelly spends time with Ayse during each visit, playing with her and keeping her company. My cat is not very friendly to most people, but she waits at the top of the stairs to greet Kelly when she arrives and trusts her completely! Kelly has also provided energy therapy for Ayse, and I'm sure that is a large part of the trust they have established. Kelly calms Ayse and that really helps her to have a less stressful time when I am away.
Most significantly, though, Kelly worked with Ayse when she started urinating outside the litter box. I was at my wit's end and tried all kinds of tricks I read on the internet, and nothing worked.  Kelly did energy therapy with Ayse once regarding her bathroom habits, and she has not urinated outside the litter box since! 
I'm pretty much to the point where if Kelly Bolz is not available, I'm not going to go on vacation because I don't want my cat with anyone but her! Kelly's Pet Healing and Care has my highest recommendation!
Angela S.
Raleigh, NC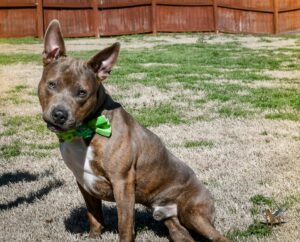 This very sweet dog is named Augie. He has had a lot of struggles in his short life. His very kind foster mom has done an amazing job of trying to help him live his happiest, healthiest life. It has been my privilege to work with Augie. Please watch his foster mom's video testimonial about how energy therapy has helped Augie. Thank you.  Kelly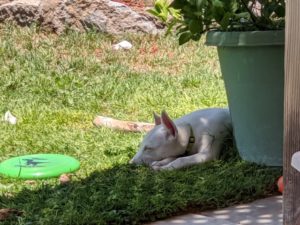 At first, I was skeptical of energy work, but then our sweet, brand-new Pitsky puppy, Cleopatra, was diagnosed with a heart murmur at her 8 week vet appointment.  At that time it was rated 3 on a 6 point scale. Only three weeks later, it had gotten worse and was rated at a 4. Our vet said that it's rare for heart murmurs to close up naturally if they're that bad that early, so I was willing to try anything. Kelly has done two energy healing sessions with Cleo so far. With a puppy, it can be hard to see changes, but she seemed calmer after each session and has been able to play for longer periods of time with our daughter before needing to rest. When we went in for our next vet appointment 3 weeks later, I'm delighted to report that Cleopatra's heart murmur had stabilized at a level 4.  We're going to continue with the energy healing sessions in the hopes of not only preventing worsening of the heart murmur but of reducing its severity.  Thanks again, Kelly, for your love and care. We can all feel it, even at a distance!
Laro M., El Paso, TX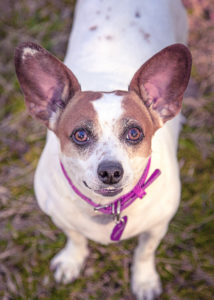 I contacted Kelly because a friend had recommended her for my rescue doggie Susie. Susie would not let me sleep through the night without waking me to go out several times. I emailed Kelly and she promptly responded. During Kelly's  consultation call, she asked questions about Susie and her history. Susie has been with us for almost five and half years, and during Kelly's consultation, I became aware of numerous other issues that we and Susie were dealing with. Kelly and I set up appointment times that fit our schedules, and I was looking forward to Susie's first appointment. After the initial consultation between Kelly and myself, Susie only woke me up once that night. I was sold on Kelly and her services right then and there. 
After Susie's first energy therapy appointment, I immediately noticed Susie seemed less anxious. She sleeps better now, acts a lot calmer around our 3 year old GrandBeauty (granddaughter), and just generally acts more at ease in her puppy body. The clincher for me was when the hubby stated, "I think that 'stuff' is helping Susie," and he proceeded to tell me how he's noticed her nervous chewing has decreased. He also pointed out Susie's lip doesn't quiver and wrinkle as much and her nervous shaking is gone except for during storms and fireworks. 
We have found Kelly's work with Susie to truly be life changing, and we will continue getting 'stuff' done for Susie as long as she needs it. Thanks so much, Kelly! Susie's life and ours are better because of you!
Carole P., Chapel Hill, NC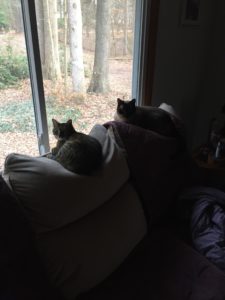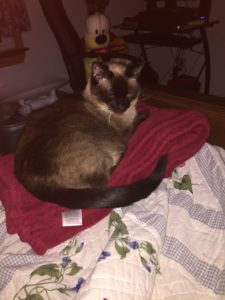 Kelly has been my cat's sitter and energy therapist for a year now, and I couldn't be more satisfied.  Kelly was referred to me by Pam Miller of Safe Haven for Cats, the shelter from which Enid and Tai Chi were adopted, when I was in desperate need of a cat/house sitter.  My baby girl Enid had recently been diagnosed with a hernia, for which she would need life-long medication and possible future surgery, and a respiratory condition. The hernia also caused some digestive issues, which itself required medication.  I had a trip planned for December and because the diagnosis was so recent, I did not want a sitter who would just come over, dispense medicine, and leave.  Kelly was very willing to stay in my home with my cats, care for them, dispense Enid's medication, and monitor her condition in my absence, giving me much peace of mind and enabling me to enjoy my trip.  During our first meeting and subsequent conversations, Kelly described her practice of energy therapy and the benefits it could provide Enid in conjunction with her medication.  Enid was on 4 medications at that time, and I was having a difficult time administering them, so I decided to try the therapy.  Since beginning the energy therapy with Enid we have gone from 4 medications to 2.  Along with decreasing her medication, Enid no longer runs and hides or struggles while I give her her medicine, making this twice daily process so much easier for both of us. Her respiratory issues and hiatal hernia are much improved, and the digestive issues are gone.
As for my boy Tai Chi, he has always been a shy boy who spent a lot of time in the closet or under my bed and, when out, would run and hide when anyone came into the yard.  I also noticed he started the morning in a very agitated state with his tail fluffed and a lot of whining.  I discussed this with Kelly and we decided to start energy therapy with Tai Chi as well. During his therapy Kelly discovered that Tai's morning agitation was due to his fear for his sister.  It seems he thought she was being hurt by me while I was giving her the medicine. The energy therapy Kelly provided helped eliminate that fear and her communication with him to explain what was really going on during medication administration for his sister, coupled with my giving him access to the medication room so that he could "supervise" the process, has resulted in much less agitation.  The energy therapy has also helped with his reaction to delivery people and other visitors. He takes notice, but he no longer runs and hides.  He also spends much more time out and about in the house and snuggles with me much more often.
We have progressed from once weekly therapy sessions to once monthly maintenance sessions, and I sincerely believe these sessions have and continue to improve the quality of life for my babies and myself.  Kelly has also continued to be a valued sitter as she made room for my babies in her schedule on very short notice recently when I had to be hospitalized for a few days.  I plan to continue with her energy therapy and will most definitely be calling on her for sitter services as needed.
Kerry P., Wake Forest, NC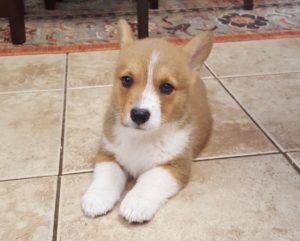 My Pembroke Welsh Corgi, Dexter, was just shy of 9 weeks when he developed congestion and a cough.  He was not playing much anymore.  We took him to the emergency vet, where he was diagnosed with pneumonia.  He was on antibiotics for a week with not much improvement.  His coughing at night kept me checking on him frequently, leaving me with no sleep.  During a follow up appointment, mostly for my peace of mind, I was told he sounded better but it would take 3-4 weeks to clear up.  I decided to contact Kelly to help Dexter.  Kelly did energy therapy for Dexter and by the next day he was no longer coughing at night, and his puppy energy was starting to return.  At his 2 week recheck appointment, the vet reported that his x-ray showed Dexter was clear of pneumonia.  I am very happy that I had Kelly work with him and feel it was a tremendous help in his quick recovery.
 Melissa L., Jamestown, NC
As I was preparing to relocate, it became clear I'd need to leave my cat behind living in our house with my son. I knew it was the best plan for all concerned – especially "Lincoln". However, I wanted some help letting him know I wasn't abandoning him, and that once settled, I'd be back for him. I asked Kelly if she could do a session with us before I left. After some unrest of pacing around the room, Linc gradually relaxed and came and lay on my legs – he started with a bath and gradually relaxed into a nap. We lay still together for about 30 minutes; maybe more. It was a lovely experience and I felt so grateful for our time together. Kelly was able to explain to me what she had experienced about Linc's overall health and alignment. Linc had a few traumatic experiences as a young cat – being male and curious and adventurous – Kelly was able to 'adjust' Linc's energy in his subtle body. (I study Yoga so I am aware of our subtle bodies – if not exactly a cat's – and understand a little about what Kelly was doing.) The interesting thing is that afterwards, I noticed that my own energy was super relaxed and at ease. This doesn't really surprise me as my Yoga students will often tell me their cat comes to be in the room with them for virtual yoga. 
From all reports, Linc is happy and continues to lead his life with the same rhythm he always has. We were able to visit him in our home a couple of times before we left the neighborhood. I feel confident that he'll be there when I come for him, in even better health and wellbeing. I will be happy to engage Kelly again to help Linc understand his transition when we go back for him. For now I know he's content. Thanks Kelly!
Suzanne B., Cary, NC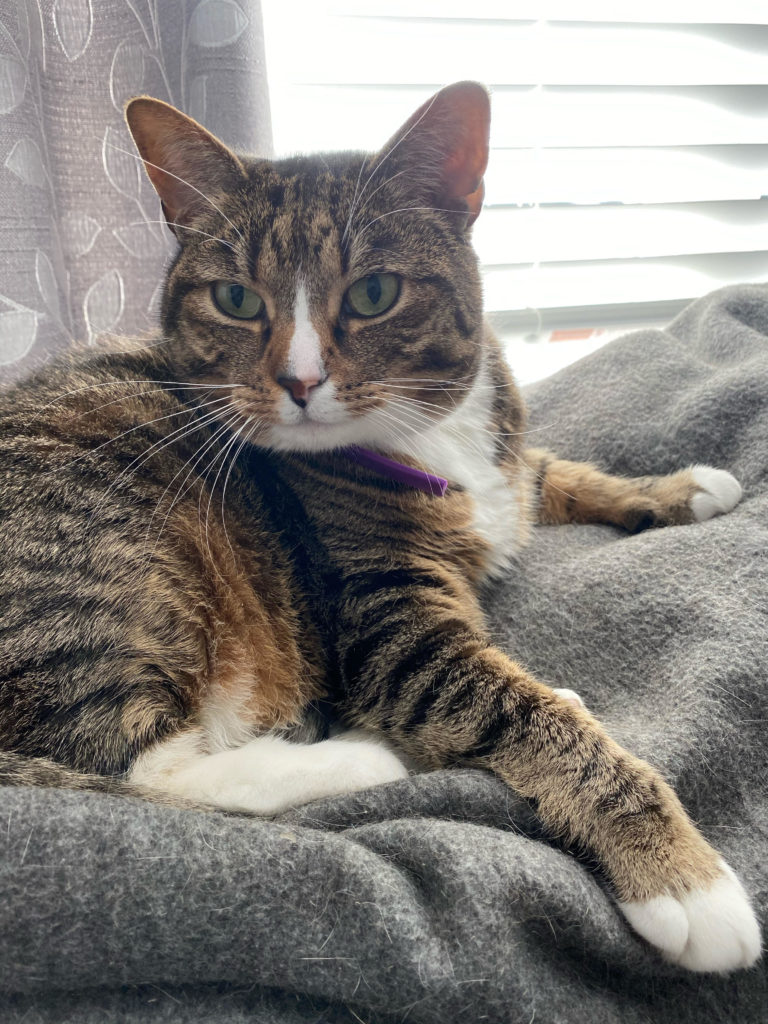 Kelly provided wonderful energy therapy treatments for my 7 year old cat Connie. As her former business name (Loving Comfort Pet Care) says, Kelly's sessions with Connie were loving and comforting.  Connie has had some trauma in her life and lately that had been manifesting as aggressive behavior.  She is a loving kitty and purrs loudly when petted, but she had been hissing and growling at her brother cat.  She is especially anxious when visiting the vet and normally has to be sedated so the vet can examine her safely.  Kelly treated Connie virtually and after only 3 sessions Connie is calmer and hasn't been displaying any aggressive behavior at home.  She showed some improvement at her most recent veterinarian visit too, actually letting the vet weigh her and listen to her heart. Progress!  I know with Kelly's continued treatments, Connie will continue to improve to the point where she'll no longer need to be sedated.  Thank you, Kelly, for helping Connie live a much better, healthier life!
Marty S., Apex, NC
I have known Kelly of Kelly's Pet Healing and Care for many years. Kelly is a very caring and experienced pet sitter, one that I have recommended to many people. But, most importantly, she sits for my three cats! The amazing thing about Kelly is her knowledge and "esp" when it comes to cats. My three never, never, never come out when I have company. But, they always run out to greet Kelly and let her pet them. I find that amazing!
Pam Miller, Founder of SAFE Haven for Cats Shelter and Clinic
Raleigh, NC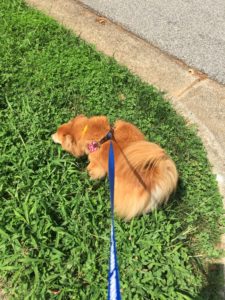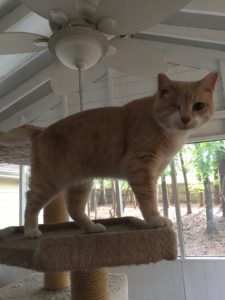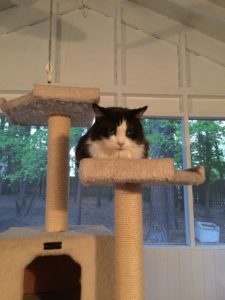 Kelly has been my trusted pet sitter for many years now.  She has a special kindness and sensitivity towards my pets, always ensuring their comfort.  An example is when she stacked some cat dishes on top of each other so my sick and arthritic 18 year old cat didn't have to bend his head down too much to eat his food. That's the kind of person I want looking after my priceless pets.  She also did an amazing job with her energy therapy sessions with my hyperactive dog.  After a few sessions I noticed some long-term calming results, and it has helped tremendously because I can now leave her at home all day without worrying too much. Her vet tech experience enables Kelly to administer medications or anything else related to geriatric pet care.  She is versatile and open to doing extra requests like dog walking, etc. I have had many pet sitters over the last 30 years but none with the professionalism and dedication that Kelly brings to the table.  I highly recommend her services.
Vincent V., Raleigh, NC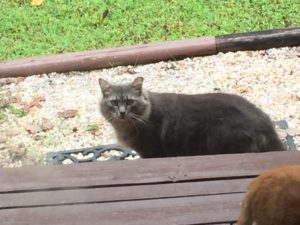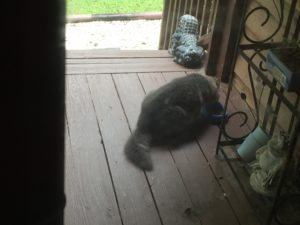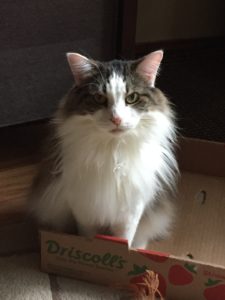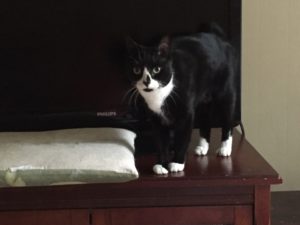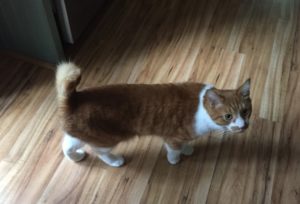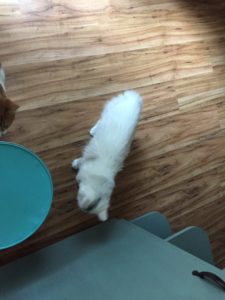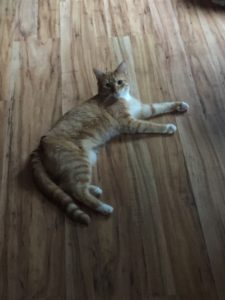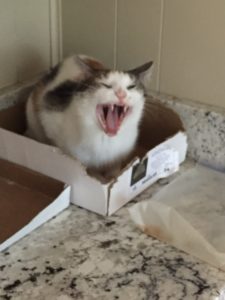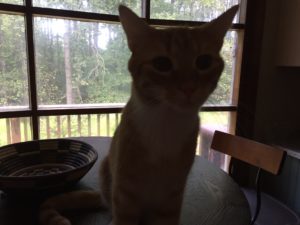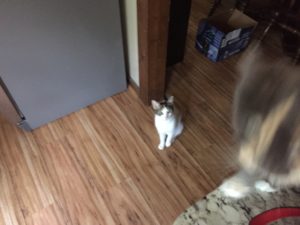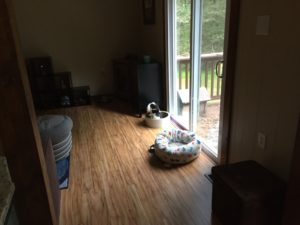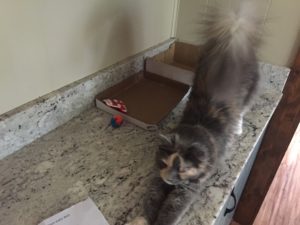 Kelly Bolz of Kelly's Pet Healing and Care took wonderful care of our furry family members! She took time to learn about each of our pets and their personality quirks. She always made sure to spend quality time with each of them and gave all medications as required. They were well cared for and loved while we were away. 
Dr. Jennifer, DVM, Raleigh, NC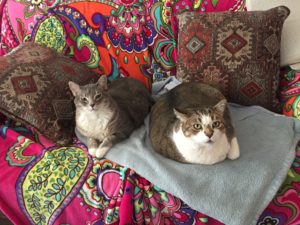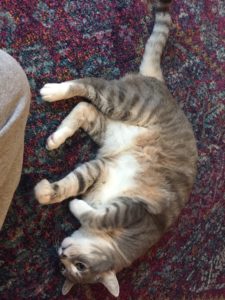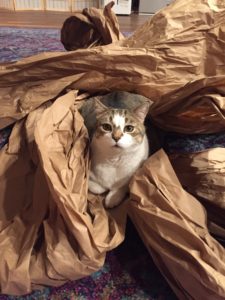 .                                                   We moved to NC last August. Our two 10 year old male rescue cats (9 at that time) had a hard time adjusting to a move to a new state and home after spending most of their lives in one place (in Brooklyn, NY). We didn't know anyone here so I was worried about finding a sitter for my boys for a long trip in November during the Thanksgiving holidays. I made some calls, but I wanted someone who was recommended by someone I trusted. Several sitters wouldn't come to Wake Forest. I was worried. In the meantime I started volunteering at Safe Haven Shelter for Cats in September. After meeting and working with the staff, I asked if anyone knew of a reliable cat sitter. My supervisor recommended Kelly Bolz. I called Kelly and talked to her about my boys and how worried I was about being away from them for almost two weeks given that this was a new home for them. I set an appointment to meet Kelly and see how my boys responded to her.
A few days later, Kelly arrived on time for our appointment. We talked, and I felt comfortable with her, and my boys were good with their interactions with her also. When it came time for our trip, I was still a bit worried, but after the first day I realized the boys were being well taken care of. I enjoyed the daily updates and pictures or videos Kelly sent me. We have cameras set up in the common areas where the boys hang out. I liked seeing them, and I could talk to them. I always tried to do this when Kelly wasn't there because I didn't want her to feel uncomfortable with being on camera. I wasn't checking on her, I just wanted to talk to my babies. I could tell they were very relaxed and seemed happy. On one occasion I did accidentally check in when Kelly was there, but I got off when I saw her. Before I got off, she was talking to them, and they were responding as they would with me! That made me very happy! The boys were happy and stress free when we returned from our trip!! I had several trips planned in 2020, but of course the pandemic put an end to those. When we feel comfortable traveling again, I will definitely use Kelly again! My boys are my kids, and I am very picky about who takes care of them, but I feel very good with the care they receive from Kelly!! I highly recommend her!!
Shirley H., Wake Forest, NC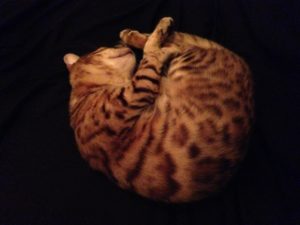 My seven-year-old Bengal was spraying and urinating outside of his litter box. When we had Kelly do energy therapy for him and put in a second litter box, he stopped his inappropriate behaviors.  We are so fortunate to have come across Kelly and the important work that she does with our furry loved ones. 
Kristi W., , Raleigh, NC